KFC Mauritius: Spicing mauritians' lives for four decades!
By Annabelle Fanchette-Thomas
Annabelle oversees the strategic direction, development and execution of all communication and marketing activities of KFC Mauritius. Her ability to be driven, organised and discerning has earned her the opportunity to lead the marketing and communication team of KFC Madagascar concurrently. She has more than 14 years of experience in marketing, brand and product development in the FMCG sector. Along with her team, she played an integral role in developing the KFC brand locally and internationally and establishing it as a leader in the market.
Our history
It all began in 1983 when Pick 'N' Eat was founded. The company introduced the very first fast-food chain on the island to the merriment of Mauritians. Its famed chicken recipe, freshly prepared on site, and the welcoming atmosphere at all its restaurants quickly made way to their hearts.
The town of Curepipe welcomed its very first outlet which was located near the Sainte Thérèse church. Anyone going through Curepipe drove past KFC and stopped by as they were led in by their nose. They quickly started to relish moments with their family and friends while enjoying Colonel Sanders' signature blend of 11 herbs and spices chicken. The menu back then consisted of a Dinner Box, a Lunch Box, Chicken Pieces, and Chips. The Rounder was introduced a few years later, followed by the Zinger in the 1990s.
To date, the franchise has more than 20 outlets around the island and a menu inspired by innovation and the best local ingredients.
Our brand assets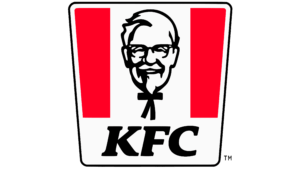 One of our core assets is undeniably Colonel Sanders. Our founder's face has always been part of our logo, in honour of his recipe and his legacy. Secondly, the brand colours, namely red, white and black have played an important part in building our brand that their mere sight evokes the promise of our unique fried chicken to millions worldwide.
Regarding our brand touchpoints, we want to be as close as possible to our customers. Our 'young' Colonel is regularly taking part in roadshows and visiting our different outlets across the island. Having such an emblematic character of the KFC brand regularly engaging with customers contributes to reinforcing our image and mindshare.
Colonel Harland Sanders, our everlasting inspiration
Ever since the affordable American cuisine made its way to Mauritius, and was a huge hit, we pledged to pursue Colonel Sanders legacy and bring it to new heights!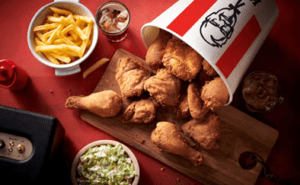 At KFC Mauritius, not only do we present fingers lickin' good food, but we also help build memories. Backed up by Colonel Sanders's vision and values, we make it our top priority to treat our guests like friends, spreading happiness and smiles as we serve. This approach has contributed to strengthening our relationship with our customers. As the original chicken experts, we ensure that everything we do revolves around the spirit of always delivering tasty, delicious, and savory food, anytime, anywhere, irrespective of the seasons. Whether it is a spin on our world-famous iconic recipes, innovative ways of serving fried chicken or new items on the menu, sometimes with a local twist, we take the onus to top up everything with KFC unique flavors. We are proud to serve wholesome, abundant, hot meals the way they should be – with high-quality fresh chicken, freshly prepared by real cooks in our kitchens.
Our clients, our brand ambassadors
Our customers crave for Colonel Sanders's 75 years old recipe but also expect constant innovation from our part. Hence, we are always looking for new ways to serve crispy fried chicken while elevating our standards in terms of design and technology. That is how we came up with creating new restaurant set-ups, attractive and inclusive menus, among other things. We maintain our uniqueness by cooking our chicken from scratch, using natural, high-quality products. It is our high priority to make our guests feel welcome and comfortable.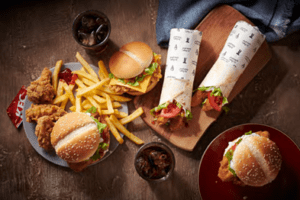 As our clients expect to see locally sourced ingredients in our meals, we get all what we need from the best small local producers – except for our trademark blend of herbs and spices, of course! Moreover, we are proud to boast a team which is 100% Mauritian.
KFC Mauritius is a fast-moving consumer goods and whilst we are proud of our products and the quality of our services, we believe that there is always room for improvement. We take the time to consider our clients' feedback and implement changes when needed. We also ensure to reach out to an unhappy customer and acknowledge their concerns to always improve our services.
Another important step for us is quality control. We constantly monitor both quality and quantity. We strictly abide by YUM's standards so that our client's next meal is just like they pictured it: flawless!
Not only finger lickin' good recipes but also a 'crisp' committed brand. We believe that it is important for us to give back to the community and to work towards a greener Mauritius. Going forward, we aim to be an even more responsible and caring company, which puts our planet and its people at the forefront. As the fast-food market leader, we are actively fulfilling meaningful partnerships and creating positive changes.
At KFC, we acknowledge our impact on the environment. We remain steadfastly committed to minimising our environmental impact as we grow worldwide. We have thus introduced several mitigating measures, such as 'Farm to fork' practices, where we ensure that our supply chain remains local and that every chicken we use can be traced from farm to bucket.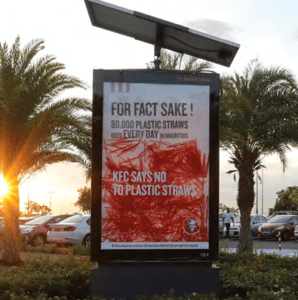 Being increasingly sustainable is also a key priority. We have introduced several measures, including the elimination of plastic straws in our restaurants and the use of sustainable packaging. Indeed, one of our latest initiatives was to substitute plastic water bottles with eco-friendly paper cups across all our KFC restaurants as part of our commitment towards a greener Mauritius.
Inclusiveness forms part of our DNA and is moreover extremely important to our team. Our various CSR activities are highly impactful, thanks mostly to the unfailing involvement of our team members. They are also incentivised to set up initiatives of their own! We currently employ some 10 people with hearing impairments. Being an open institution, welcoming to each and every one in society is an objective we uphold. KFC looks forward to welcoming even more team members with disabilities.
Furthermore, we are actively fighting hunger by tackling food wastage in our outlets. We partnered with FoodWise in 2019. As of end of March 2022, over 5 tons of food was saved, representing 25 000 meals distributed across Mauritius. No mean feat!