MAUVILAC: From Family Business to International Heights
By Shakila Cassam-Mariette
It was in May 2008 that Shakila Cassam-Mariette embarked on the Mauvilac adventure. She is responsible for the management of the company's internal and external communications and marketing portfolio. With a deep passion for branding and graphic design, she aims to make the preferred Mauritian paint brand shine brighter.
It all started in July 1964, when the entrepreneur Roland Maurel, assisted by a handful of Mauritian investors, launched Mauvilac a small paint production unit in Pailles, Mauritius. Though he initially employed about ten people, Mauvilac pioneered the production of water-based paint.
The year 1968 saw the introduction of oil paints, and to leave no stone unturned, was followed in 1980 by the manufacturing of paints for boats and cars, printing inks, synthetic resins and bitumen.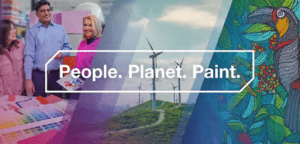 Throughout the years, Mauvilac has been sublimating the beautiful colours of our island with its quality paints while becoming one of the leading and preferred brands of Mauritians! This ascent culminated in 2020 with its acquisition by AkzoNobel, the world's number one paint company. Endowed with a long and proud heritage and being one of the most sustainable paint companies, which has been paving the future for more than two centuries, AkzoNobel is active in over 150 countries and aims to become the global industry leader with a truly meaningful purpose, with People. Planet. Paint. as its beating heart!
It goes without saying that this merger has benefitted the Mauritian customers fully, thanks to the perfection of Mauvilac's international techniques and standards while remaining a 100% Mauritian company.
The multifaceted dynamic rainbow Mauvilac team, with the sole objective of blending of all colours to cast new light and ensure that even the darkest clouds have their silver linings, has always favored without the slightest compromise, excellence and quality in the service of its loyal customers. 58 years and what a beautiful path traveled together to make this brand indispensable, strong and reliable!
In the forthcoming years, Mauvilac is committed to maintaining the same values that have a part of the brand since 1964, with the same rigour and the same passion!
Mauvilac – Certification
In 1995, Mauvilac was the very first paint company to receive the ISO Certification ISO 9001:1995.
In 2009, Mauvilac was also the first paint company to launch the GoGreen label, which meets the requirements of sustainable development, both in terms of products and manufacturing processes: recycling of water and used solvents, use of recycled packaging or made from recycled materials, implementation of new technologies and more efficient equipment to reduce electricity consumption.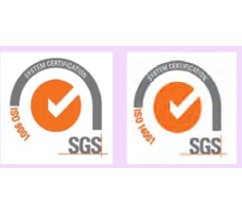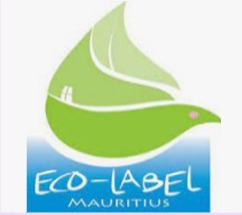 Mauvilac – The Brand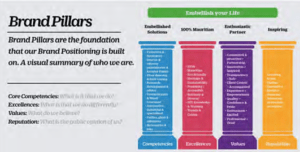 Mauvilac has always been and is still the preferred paint brand of Mauritians and numerous studies have proven that the brand remains Top of Mind and the sense of loyalty among its faithful customers are beyond comparison.
Mauvilac – The Logo and its Taglines
The Mauvilac logo has evolved throughout the years to become the iconic brand it is today. Needless to say, that for certain anniversaries, a dedicated logo was designed as a footprint for that auspicious milestone.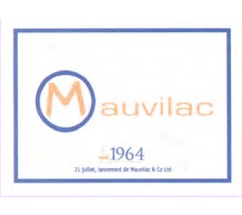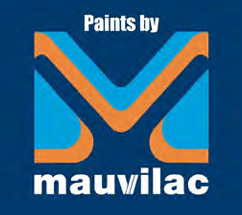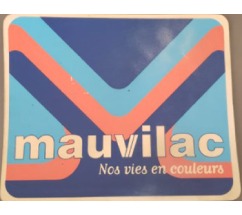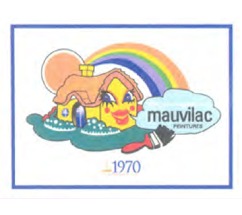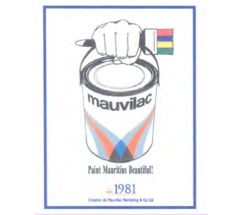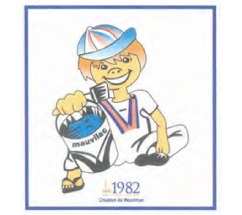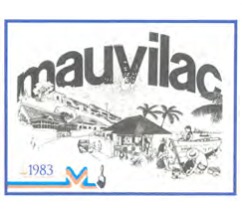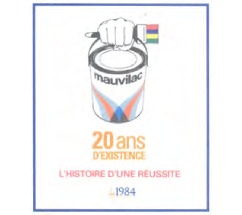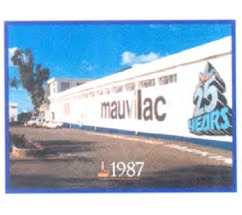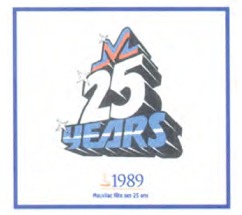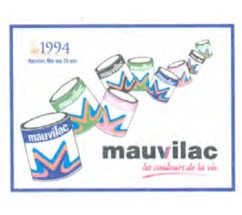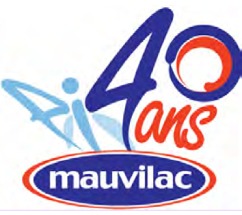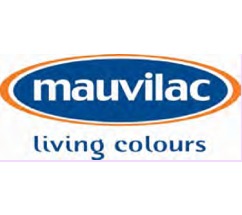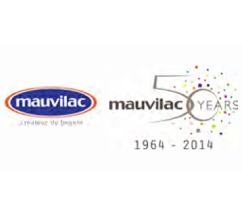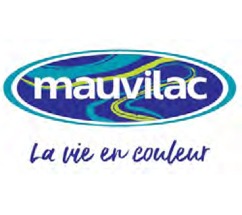 The meaning behind the tagline La vie en couleurs (Life in colour)
Beauty is in the eye of the beholder but colours are for everyone to make their life as colourful and vibrant as they want it to. Mauvilac prides itself on providing colours and products to help each and everyone embellish their lives. With all the different shades to create a beauty that pervades, we can turn your life into a colourful one. Because we want your life to be beautiful, let's live it fully and in colour to create a world we can all be proud of.
Mauvilac – Products
Since their launch in 2009, Mauvilac's first GoGreen ecological paints have been adopted by Mauritians thanks to their many benefits: ease of use, absence of toxic components and residual odour. For each application, from floor to roof, a Mauvilac paint is available under the GoGreen label. The range covers all the needs of Mauritians who want to paint their houses, apartments, hotels, offices, schools, public buildings or shopping centers in an ecological way. The GoGreen paints eliminate the use of traditional solvents, and to go even further, BIO products such as BioUndercoat and BioGloss are made from vegetable oil, a natural and totally renewable raw material. As a result, the traditional 'thinner' with its unpleasant smell is replaced by water. Today, painting on metal is child's play! With its GoGreen paints, Mauvilac has reinforced and maintained its commitment to contribute to "Maurice île durable" and to safeguard its natural beauty.
Today, Mauvilac's paints go further than its primary role, which was to embellish the interior and exterior environments. At the forefront of technological developments and scientific advances, Mauvilac places the health of its consumers at the center of its concerns.

All Mauvilac GoGreen paints are low in Volatile Organic Compounds (VOC), low odour and contain no toxic components. They offer unequaled comfort of use and leave no residual odour once applied. As a result, they contribute to the well-being and good health of the consumer. One clear example is the Nanotech Antibacterial paint which contains silver nanoparticles that eliminate germs and bacteria, protecting health and the environment over time. It reduces the risk of infections linked to bacteria and germs, purifies the ambient air, makes the interior environment healthier and more hygienic, does not contain dangerous and harmful materials, contains no solvents or plasticisers, is easily washable, resistant and durable, also eliminates mold and is tested and approved by European CIBA® laboratories.
Mauvilac – Concept Stores
The whole range of Mauvilac products are available in its branded Concept Stores and its loyal resellers scattered all around the island.